2018 Oscars Best Designer: NASA!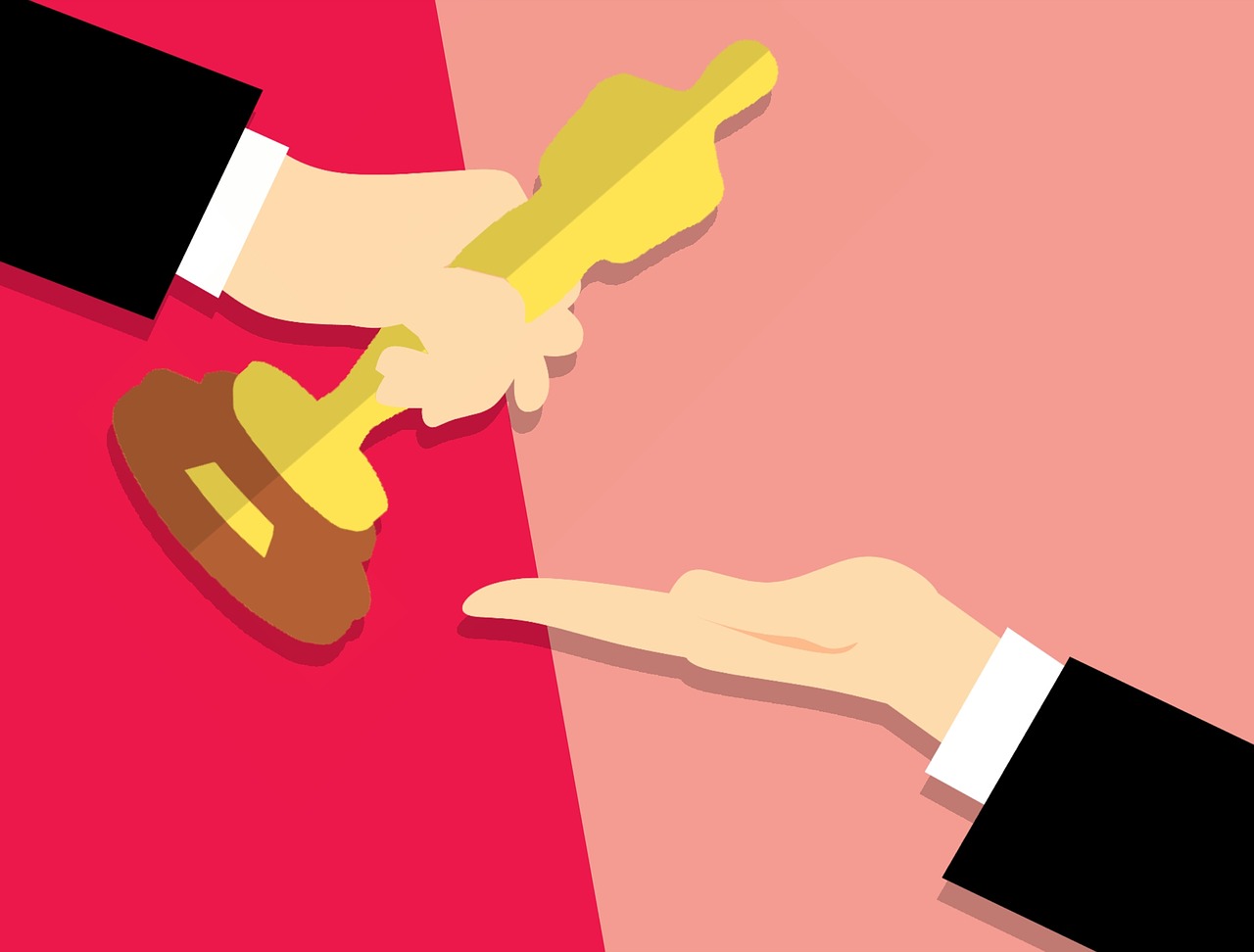 The Oscars are one of the most anticipated (if not the most anticipated) events in the film industry. Now that it is over and we all know who won an Oscar and who didn't, all attention turns to the fashion aspect of the event. This year was quite special, as a new designer shone through the entire event. Our apologies to Elie Saab and Versace, the gold goes to NASA this year!
From telescope to trophy:
For the first time ever, the Academy Awards used the same technology developed in partnership with NASA to perfect the gold coating of the Oscar Trophy. It is the same technology NASA uses for telescopes in observing faraway galaxies. Gold reflects infrared wavelengths of light efficiently, making it very useful in watching and detecting celestial bodies from a great distance. What makes NASA's technology useful for application in coating trophies is the gold coating will never come off. The previous method for manufacturing the trophies was using a tin alloy plated with gold. The gold coating was applied by vapor deposit i.e. gold is heated in vacuum until it becomes a gas. It then condenses in a thin layer to coat the surface. With this method, the trophies were shiny but, eventually, the coating wore off. This was a problem NASA was able to solve.
Gold in space research:
As mentioned in the previous section, gold is good at reflecting infrared light, making it easier to spot celestial bodies in space. Another major benefit is that gold is an inert metal. It doesn't undergo oxidization and will never tarnish. Hence, as stated by NASA Spinoff:
"Because of both of those properties, gold is also a good way to block the absorption of radiant heat. That's why the James Webb Space Telescope team chose gold to coat a 32-foot refrigerant tube that cools the Mid-Infrared Instrument, or MIRI."
Initially, the team faced many challenges with the gold coating such as lowered reflectivity or how fragile the coating was. They needed a method that would make the gold coating very durable and still highly reflective. Epner Technology, a Brooklyn-based high-tech engineering and specification plating company, perfected an electroplating method called "LaserGold". Epner's LaserGold process provides both durability and reflectivity. The company claims that, with their method, the gold will never flake off. Through their partnership with NASA, Epner tweaked its LaserGold process to provide a coating that is triple the hardness of pure gold while achieving the highest reflectivity possible.
The tech transfer to the private sector:
This is one of many examples of how a technology used by a government agency, like NASA, was put to use in the private sector. The Academy of Motion Picture Arts and Sciences faced a challenge with the gold plating of their trophies and an innovative solution was found at the most unexpected place: NASA. This is what innovation is all about.
At PreScouter, we have excelled in finding the most innovative solutions out there to solve the most intricate challenges. Is your company facing any challenges or looking for a way to improve an existing product? Contact us today and leave the rest to our team of advanced degree researchers!  
Mariam is the Journal Editor at PreScouter. She joined PreScouter in 2015, doing some minor editing tasks, before taking on the full time role of Journal Editor in 2017. Mariam holds a Masters degree in biology with a focus on clinical bacteriology and antimicrobial resistance.
Latest posts by Mariam Jomha (see all)